Roads and Streets
Efficient and reliable road transportation is paramount to our daily lives. From simple road crossings to large-scale, complex infrastructure projects, EFLA is your expert road construction design partner.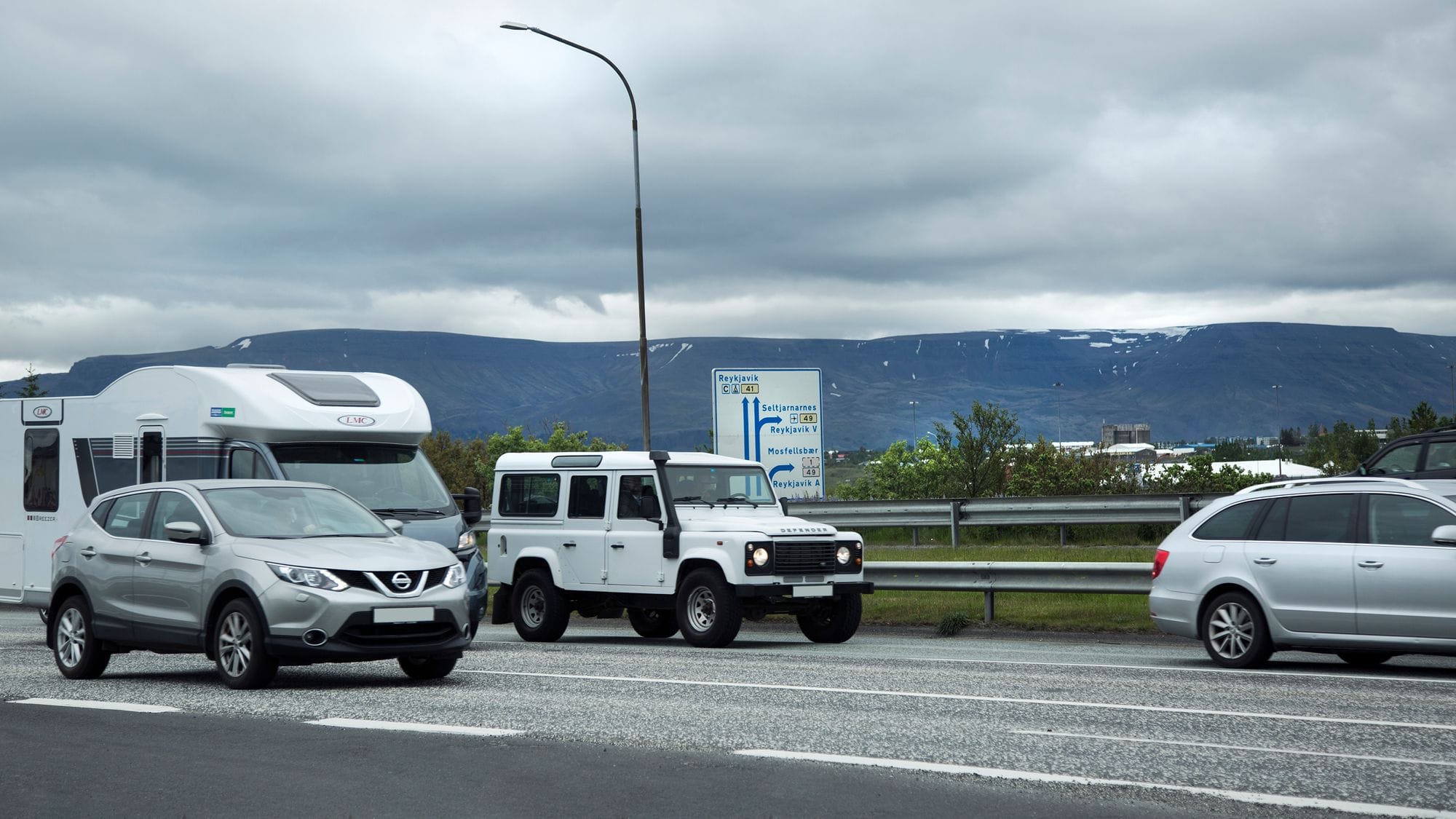 Safe, sustainable road networks
Today's road networks must fulfil numerous essential criteria. They need to cope with increased road traffic, offer safety to all users, and ensure that the impact on the environment and local communities is minimised. At EFLA, we aim to find practical solutions, develop comprehensive plans, and provide robust advice in traffic and transportation projects. Our specialists use advanced methods and 3D tools on projects including:
Road design
Pavement design
Public transport design
Parking facilities
Pathways and cycleways
Traffic signage
Sewage and drainage
Landscape design
Street lighting
Road strengthening
Road project management
Interdisciplinary design is central to our approach. EFLA's specialists have backgrounds in various fields, and work closely together and with our clients. Most of our work is in the unpredictable landscape of the Nordic countries, while our experts have academic qualifications from both sides of the Atlantic. This creates synergies that enhance our expertise and working procedures, as well as our clients' projects. Effective project management is another of EFLA's key strengths, making us an ideal partner on large-scale infrastructure programmes. We're certified in quality management systems (ISO 9001), environmental management systems (ISO 14001), and occupational health and safety management systems (ISO 45001).
Road networks for today and tomorrow
Roads are essential to society and the economy – but must evolve to meet changing demands. EFLA always strives to develop safe, economically viable and environmentally friendly infrastructure fit for the future. Our road projects meet the needs of all stakeholders, and we stick to budgets and timelines throughout. We're determined to play our part in the development of safe, efficient, and sustainable transportation systems, with the road network as a core component.