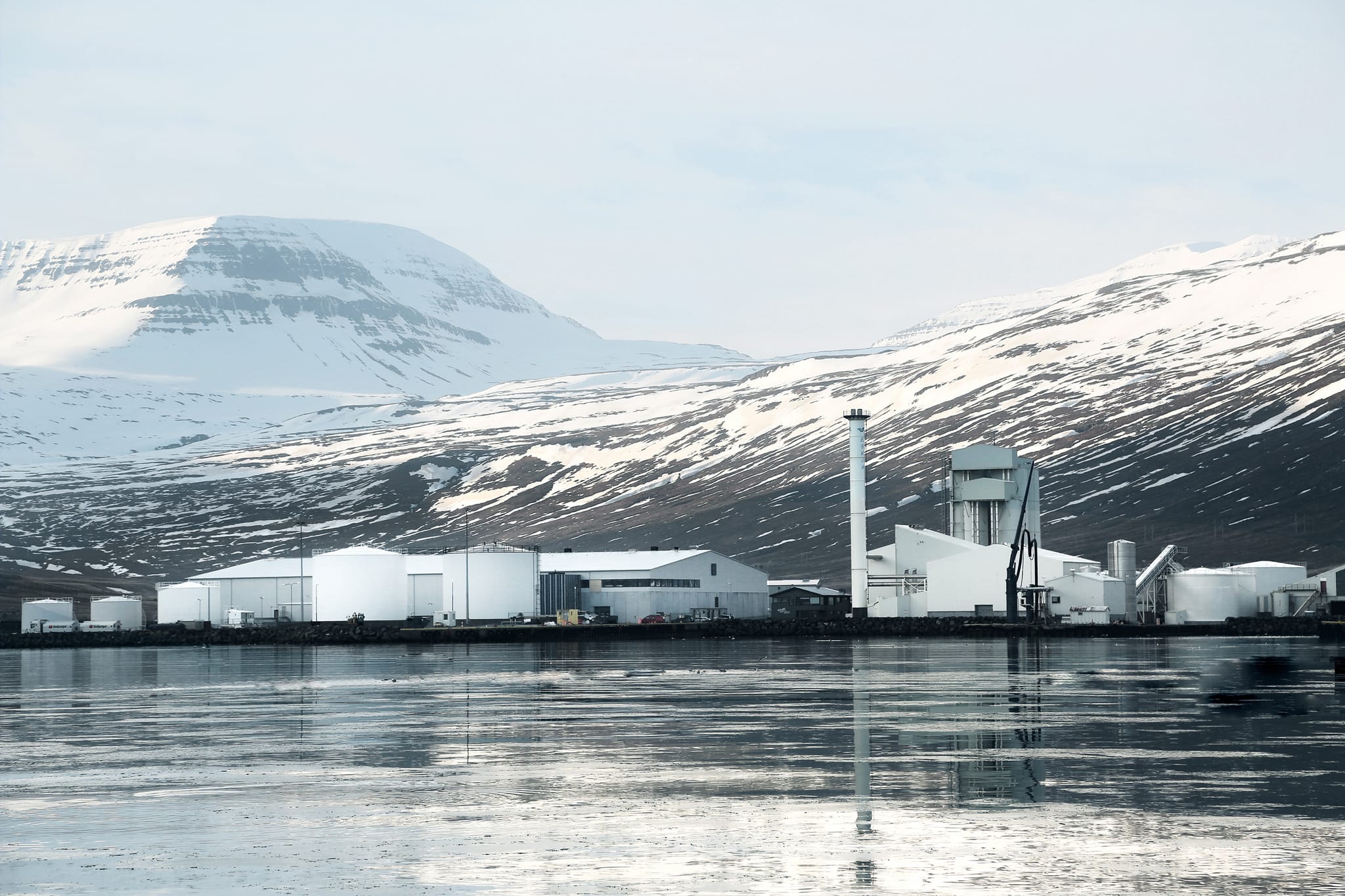 EFLA was responsible for the building design of Eskja new freezing plant, including the main/structural diagrams for the pelagic freezing plant.
The project's objective
Eskja hf. launched a new high-tech pelagic freezing plant at Eskifjörður in Iceland. The plant is 7000 m2 in size and all production processes are automated. Graphic analysis of the catch with touchless freezers ensures maximum product quality.
EFLA was responsible for all construction design, together with main drawings, initial engineering and review of the steel frame design, as well as coordination and counselling to contractors and affiliates. EFLA also supplied all general electrical design, such as for lighting, low-voltage and fire systems, PLC and SCADA for systems in conjunction with the main processes.
Service Components
Buildings
Construction management
Electrical and technical systems
Fish industry
Structural engineering, analysis and design
EFLA's role
Comprehensive building design
PLC and SCADA systems in conjunction with the main processes
Consultation to contractors during construction
Procurement procedure during construction