The Arctic Circle Assembly took place this weekend in Harpa, Reykjavík. There, EFLA hosted the breakout session "Shipping Toward the Green Future", exploring Iceland's energy transition initiatives and sustainable port planning.
An interesting and relevant session
Session speakers were Majid Eskafi and Jón Heiðar Ríkharðsson from EFLA, Þorsteinn Másson from Blámi Consultant, Hilmar Pétur Valgarðsson from Eimskipafélag Íslands and Robert Howe from Bremenports in Germany. Ágústa Loftsdóttir from EFLA was the session moderator. For more in-depth information about the session follow click here.
The seminar drew significant interest and every chair was occupied.
Þorsteinn Másson, managing director at Blámi Consultant, explains: "The EFLA session "Shipping Towards the Green Future" proved to be quite relevant, as evidenced by the packed room. It became clear that ports will play a more significant role in the energy transition than I had initially realized."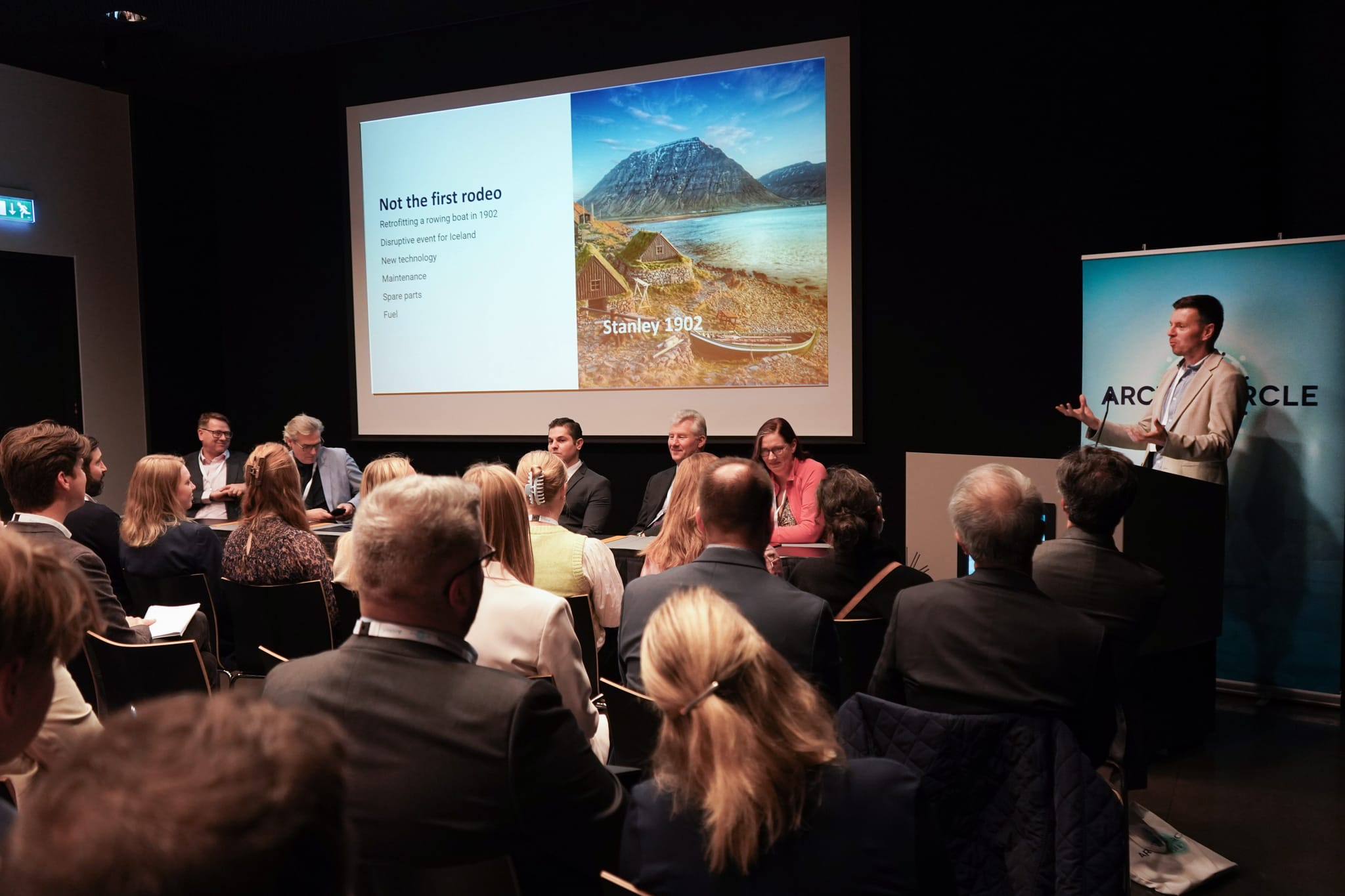 Important topic
The discourse surrounding energy exchange within ports and the shipping industry is expanding and essential, as Hilmar Pétur Valgarðsson, director of the operations department of Eimskipafélag Íslands, mentions: "I want to thank EFLA for organizing a session about the green transition for shipping, discussion about this important topic is very much needed. Technical solutions are developing very fast but we need to have more focus on how the source of green energy is going to support the journey. Governments and all relevant stakeholders need to unite to secure the availability of green energy to ensure that ambitious goals in shipping decarbonization will be achieved."
Majid Eskafi, a port and coastal engineer at EFLA, emphasizes the significance of stakeholders uniting in their pursuit of energy exchange and remarks: "Shipping Toward the Green Future was an excellent showcase of stakeholders' willingness and hard work to sail through the challenges during the voyage to arrive at a decarbonized destination."
We extend our gratitude to the Arctic Circle for an outstanding conference and eventas well as all those who contributed to the seminar "Shipping Toward the Green Future."