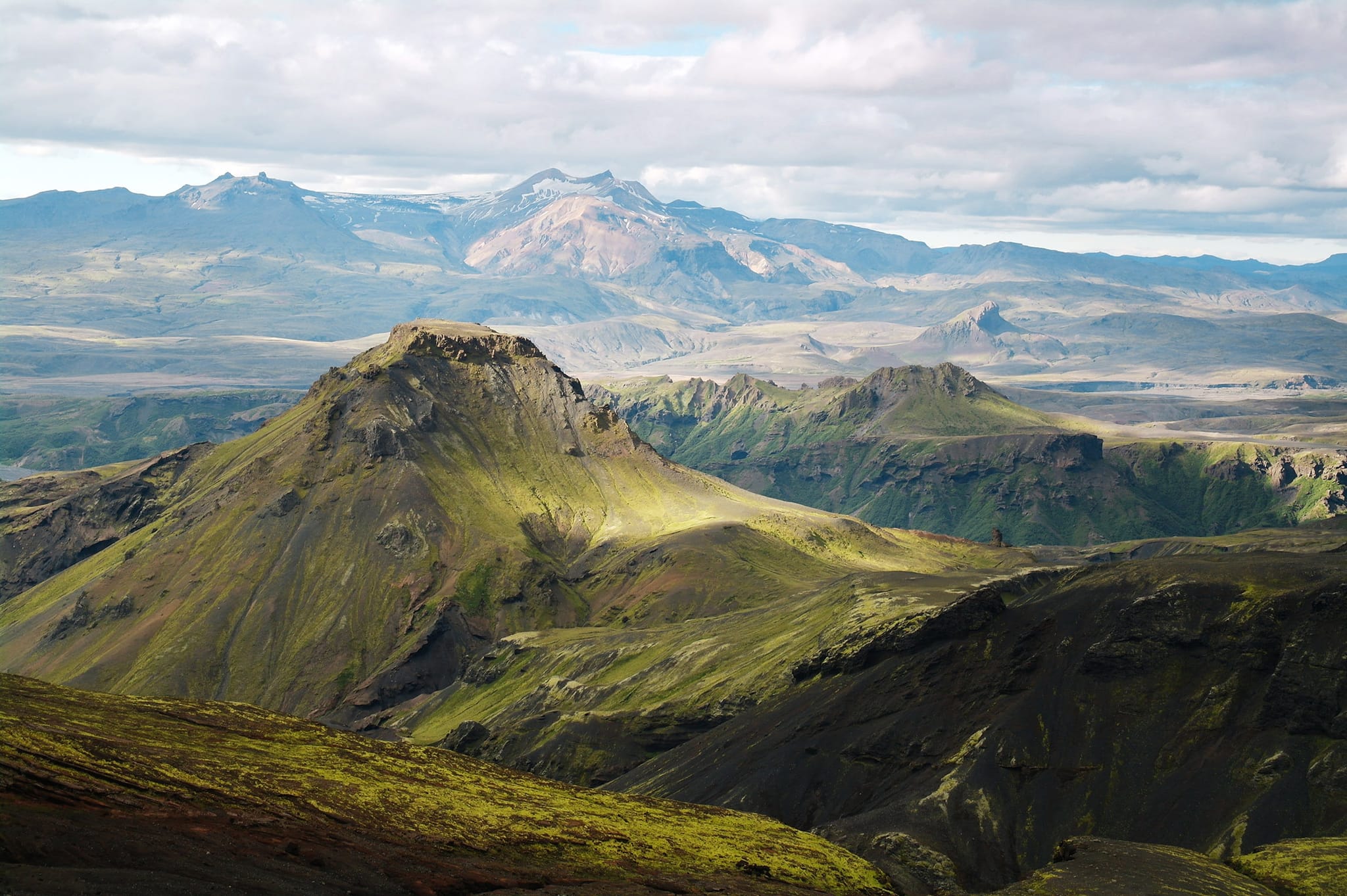 Regional planning in Þórsmörk
Rangárþing eystra collaborated with EFLA on Básar regional planning in Þórsmörk. EFLA led the proposal's preparation, data processing, and planning data presentation.
The project's objective
Rangárþing eystra worked on regional planning for Húsadalur, Langidalur/Slyppugil and Básar in Þórsmörk. In the regional plan, a policy was defined in terms of planning and construction. EFLA was a consultant in the project and was responsible for the preparation of the proposal, processing and, presentation of planning data.
Þórsmörk has been one of the most popular natural gems in Iceland for decades, and the number of visitors there increases year by year. New companies and parties in tourism have also shown interest in being able to develop the facilities at Þórsmörk.
Rangárþing ytra's goal with the regional plans was to promote good communication and prevent overcrowding, while at the same time further improving services for tourists, while creating new job opportunities. To achieve this goal, plots were demarcated for existing structures and operations. There is also provision for new plots of land that can be used for service or inspection facilities.
The main hiking, riding and cycling routes have been completed, but there are numerous interesting routes in Þórsmörk.
EFLA's role
Consultant for procurement during the preparation of local planning
Supervision of proposal making together with the Rangárþing eystra working group.
Elaboration and presentation of a local planning proposal
Assessment of the possible impact of projects that were considered to have a significant impact on the environment. Created with the working group of Rangárþing eystra.
Result
Efforts were made to reduce the visibility of structures and to extend plots partially into birch scrub, which creates the possibility that buildings are incorporated into the scrub and thus reduce their visual impact. Terms are set for construction materials, appearance, and color selection of structures. To encourage oderliness, provisions are made regarding the conclusion of plots and conduct in general.
A strategy for planning and construction issues has been defined and it is useful for the municipality in connection with the further development of services in Þórsmörk.