The annual Lighting Design Awards, took place in London, Thursday 16th May. The talented team at KSLD | EFLA Lighting Design received two prestigious awards at the ceremony, for the lighting design at The Lava Tunnel, Raufarhólshellir, Iceland, and Natalie Redford, lighting designer, was honoured as one of the "40under40 Class of 2019".
Impressive lighting design
The Lighting Design Awards (LDA) are the most prestigious architectural awards in the lighting industry. Once a year an award ceremony is held to celebrate creativity and innovation in the field, and to announce the results of an international programme to identify the most talented and promising individuals working in the lighting design industry, sponsored by Lighting Magazine.
Natalie Redford, Associate Director at KSLD | EFLA Lighting Design was named one of the 40under40 Class of 2019 in recognition of her contribution to the lighting design profession.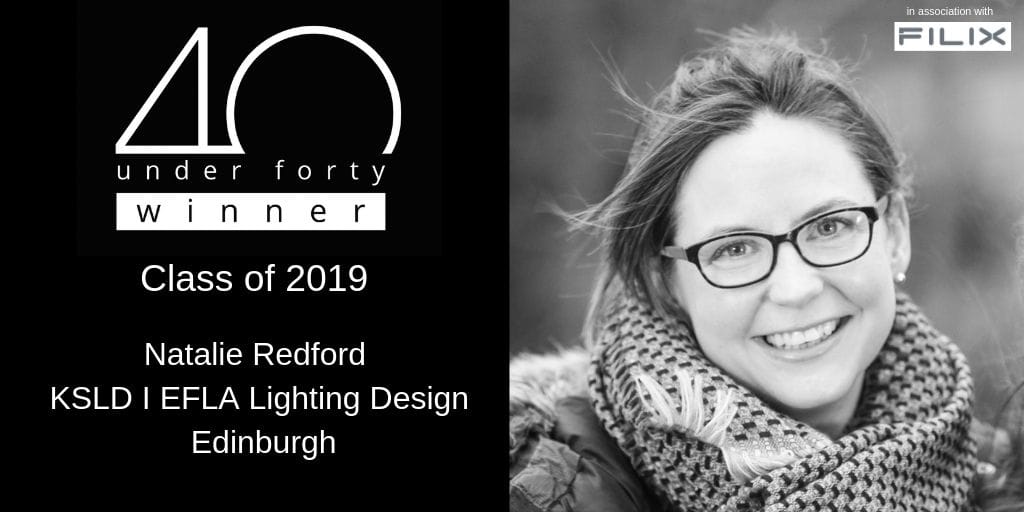 Talented team
EFLA's talented lighting team designed the multi-award winning project, The Lava Tunnel, which has previously won the Icelandic Lighting Design Award 2018 and Best Landscape Lighting Scheme – High Budget at the darc Awards 2018. At the LDA, the Lava Tunnel was Highly Commended in the Public Realm and Landscape category. Read all about the project in the arc Magazine issue .
The talented team at KSLD | EFLA Lighting Design have worked world-wide on exciting lighting design projects both interior and exterior.