EFLA Consulting Engineers has performed a life cycle impact assessment of the Icelandic electrical transmission system. The assessment was carried out for Landsnet, the Icelandic transmission system operator, comprising the network's overhead lines, underground cables and substations. The system's carbon footprint is 0.9 g CO2-eq. per transmitted kWh, of which nearly half is attributed to transmission losses.
Environmental impact of electricity transmission from a life cycle perspective
Using the Life Cycle Assessment (LCA) methodology, the transmission system's environmental impact can be assessed from a life cycle perspective, considering all energy and material inputs from the extraction of raw materials used during manufacturing to the end-of-life disposal or recycling. A wide array of impact categories can be assessed using LCA, including carbon footprint, depletion of natural resources and formation of particle matter.
Carbon footprint of 0.9 g CO2-equivalents per kWh
The Icelandic transmission system's carbon footprint is 0.9 CO2-equivalents per kWh transmitted. Almost half can be attributed to the generation of electricity lost during transmission. Another 15% of the net carbon footprint is due to SF6 gas leaks in the system. Other footprint contributors are system components, notably conductors (13%), followed by transmission towers and substations.
Results attract international attention
The assessment comprises all power lines operated by Landsnet, run at the 66 kV, 132 kV and 220 kV voltage levels, of more than 3.300 circuit km of power lines in total, of which 245 km are underground cables. Every year, the system transmits between 17 and 18 TWh of electricity.
The results provide important insights for ongoing improvement efforts at Landsnet, aimed to advance the company's overall environmental performance. Landsnet is a member of Samorka, the association of electric, district heating, waterworks and sewage utilities in Iceland, which has publicly declared its target of carbon neutral operations before 2040. The assessment results have been presented in stages at the international CIGRÉ sessions in Paris in 2014 and 2016, and the life cycle inventory data was used to compare alternatives in the Transmission Development Plan.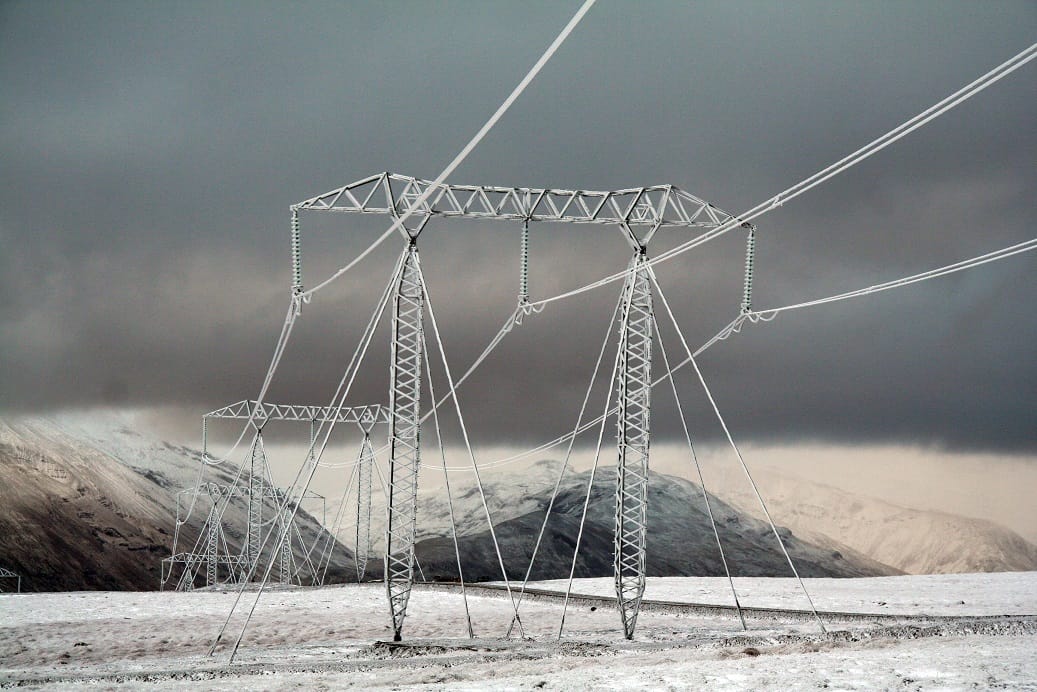 Opportunities in reducing the carbon footprint of electricity transmission
The study has identified several opportunities to lower the system's environmental impact, such as minimizing transmission losses and uncovered opportunities to decrease SF6 losses as much as possible. It has shown how targeted actions such as decreasing SF6 gas leaks from 0,4% per year to 0.2% per year can reduce the system's net carbon footprint by 7%.
The global warming impact of system components such as conductors, transmission towers and underground cables can furthermore be reduced through sustainable procurement incentives, i.e. buying goods and services from suppliers that guarantee a low carbon footprint for their products or services. Opportunities lie also in reducing the net carbon footprint by reducing the use of fossil fuels, e.g. through fossil-free construction initiatives. Finally, the assessment clearly demonstrates the benefits of end-of-life recycling measures.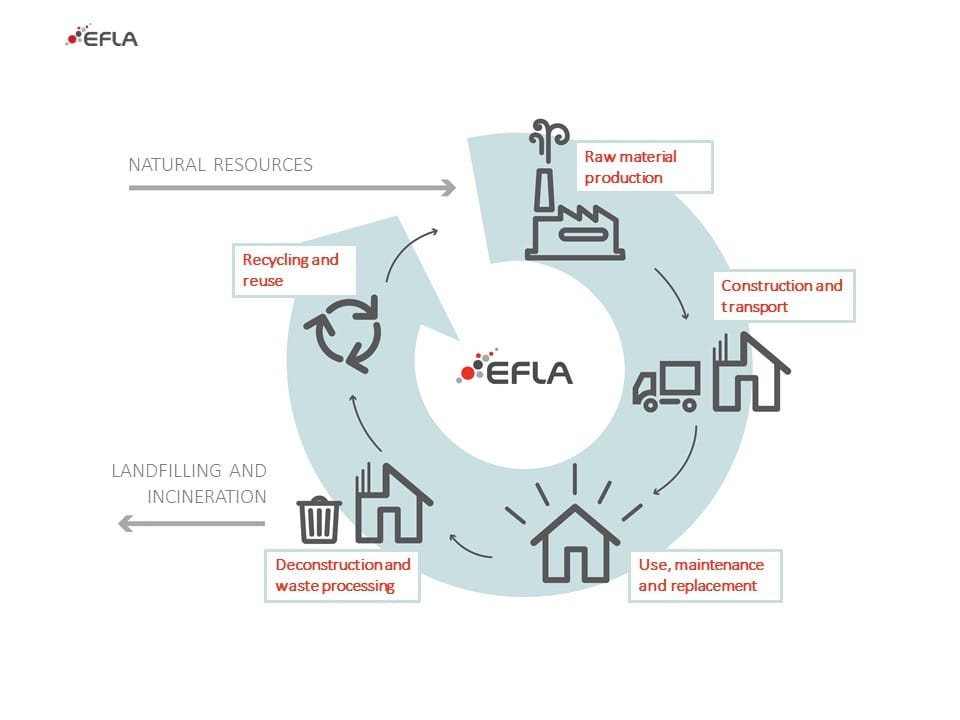 Robust method highlighting areas for improvement in environmental performance
LCA can prove useful to companies or organizations as a tool for environmental management. It is an excellent tool for decision-making on measures aimed to reduce environmental impacts, whether in design, in the preparation of projects, in purchasing or in operation. 
LCA results can also be used to share information on environmental impact with stakeholders and the public, whether in the form of Environmental Product Declarations (EPDs) or disclosure of information on the carbon footprint or other environmental impact indicators.
More information on EFLA's services regarding carbon footprint and LCA.