The international European conference on soil mechanics and geotechnical engineering takes place in Reykjavík 1st - 6th of September 2019.
The theme is Geotechnical Engineering, foundation of the future. EFLA Consulting Engineers provides professional consulting on the full spectrum of geotechnical engineering and geology and environmental concerns above and below ground, urban and rural planning, nature protection.
EFLA's engineers will attend the conference and look forward to meeting colleagues in the field of geotechnical engineering.
Geotechnical engineering involves site investigations that are often performed at the first stages in development of projects, along with feasibility studies and site selection. This applies to most civil engineering infrastructure such as buildings, roads, tunnels, hydropower plants and transmission lines.
Permafrost
Situated in Iceland and executing project in the remote northern regions in Norway and Greenland, EFLA's engineers have encountered challenging ground conditions with adaptation and innovation. Residing permafrost has an influence on current and future installations, the same applies for slope stability and potential rockfalls or landslides. Even though the ground may not be permanently frozen, earthworks planning and construction in cold regions still differ from warmer climates.
Among services provided are
Identifying potential permafrost
Earthwork design in cold regions
Frost heave
Freeze-thaw interaction
Groundwater monitoring
Ground temperature
Rockfall and landslides
Thermal conductivity of fill material
Ground cables
For further information on permafrost contact Jón Haukur Steingrímsson.
Retaining structures
EFLA has a long and vast experience in the design and construction of retaining structures. These retaining structures are of all types, shapes and sizes and are either constructed with or without MSE (Mechanically Stabilized Earth). The applicability has a wide spectrum ranging from sound barriers along major highways to large dams and braking mounds intended to stop and deflect avalanches in their paths, along with Sheet pile walls and anchored bulkheads used in harbour quay construction.
Among services provided are:
Design of avalanche protection structures
Design of sound barriers
Design of sheet pile walls
Design of retaining walls using MSE
Design of earth fill dams and embankments
Site supervision in earth construction projects
For further information regarding retaining structures contact Jón Skúli Indriðason.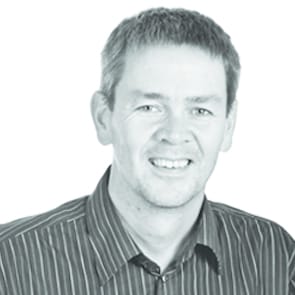 Transportation Geotechnics
With many of Iceland's leading experts in the field of roads, highways, bridges, tunnels, airports and ports, EFLA consulting engineers aim to ensure economically viable and environmentally sound solutions to a vast range of traffic- and transportation-related assignments in both planning, design and site supervision.
An important aspect in our design are geological surveys and geotechnical design of foundations as well as optimized geomaterial use, including reuse and recycling in embankments and in structural layers.
Among services provided are:
Geological surveys
Geotechnical design of foundations
Optimized geomaterial use
Slope stability
Environmental impact assessments
Stormwater treatments
Underground utilities
Earthquake analyses
Effect of climate change on transportation infrastructure
For further information regarding transportation geotechnics contact Þorbjörg Sævarsdóttir.
Geothermal Energy
Undertaking a geothermal development project is a long-term commitment and requires support from experts you can trust. Minimizing risk and keeping cost estimates are the goals of EFLA's engineers at any stage of development. No geothermal resources are the same, but EFLA's engineers can provide expert guidance based on 30 years' experience in geothermal projects all over the world.
Among services provided are:
Preliminary site/land evaluation
Exploration and environmental impact assessment
Due diligence and resource assessment
Feasibility studies and business plans
Environmental consulting
Risk evaluation and project management
Design of geothermal equipment
Power plant PLC and SCADA control systems.
Grid connection / transmission tines.
Industrial and agricultural uses
District heating and cooling
Health and wellness
For further information regarding geothermal energy contact Heimir Hjartarson.