The World Geothermal Congress, WGC2020+1, will this year be held through a series of virtual and live events in Iceland, and EFLA's representatives will give two presentations at the event.
About the conference
The World Geothermal Congress is the largest geothermal conference in the world and takes place every five years worldwide. The conference was initially scheduled to take place in Iceland last year, but unconventional times called for a new approach. Therefore, it was decided to move the program partly into a virtual event series with five meeting days in four sessions from April to July, where each day has a specific theme. It is also scheduled to host a live event in Reykjavík on October 24-27. The goal of the WGC is to bring together key experts, scientists, governments and other stakeholders to discuss the sustainable and environmentally sound use of our resources.
Geothermal Energy
EFLA is one of the Icelandic companies in the field of geothermal energy that participates in the conference. EFLA has worked on a variety of projects in direct and indirect utilization of geothermal energy, such as swimming pools, spas, greenhouses and fish farming. Icelanders' knowledge in geothermal sciences and utilization is a valuable export product and Icelandic companies possess valuable knowledge and experience that they wish to share. This is of particular importance today when societies worldwide are combating climate change and increasingly focusing on replacing fossil fuels with renewable and sustainable energy. All countries have the responsibility to share their knowledge and experience in the utilization of sustainable energy sources.
Two of EFLA's experts will be speaking at the WGC2020+1 congress about two projects; environmental impacts of a recent geothermal power plant from a life cycle perspective and the development of geothermal energy utilization in Iceland.
Environmental impacts of a geothermal power plant in Northeast Iceland
Alexandra Kjeld, an environmental engineer at EFLA, will present the results of a life cycle assessment (LCA) that was carried out on Landsvirkjun's newest geothermal power plant at Theistareykir.
The life cycle assessment provides numerical results on a variety of environmental impacts throughout the life cycle of the Theistareykir geothermal power plant, including the manufacturing of all construction materials and equipment, construction work, operation and end of life. According to the LCA results, the largest contributors to environmental impacts are direct operational emissions during its lifetime, the manufacturing of all station components and fuel use during construction. The electricity generation's carbon footprint at Theistareykir is 13.8 g CO2-eq per kWh leaving the station and 14.7 g CO2-eq per kWh when electricity transmission has been included. This is a relatively small carbon footprint compared to other geothermal projects and considerably smaller than non-renewable energy sources.
The carbon footprint is dominated by CO2 emissions from the geothermal fluid during the 40-year lifetime, amounting to 10.2 g CO2-eq/kWh or 69% of the carbon footprint, while the manufacturing and construction of station buildings, infrastructure and machinery account for 17%. The most carbon-intensive units are the wells, in total constituting 8.2% of the carbon footprint. Direct hydrogen sulphide (H2S) emissions at Theistareykir are the main contributor to the impact category acidification, which can be considered an important environmental indicator after applying weighting and normalization.
The results identify many opportunities for improvement of future development projects and for the operational years ahead, including measures to reduce CO2 and H2S emissions from the geothermal fluid, improving the station's capacity and extending its lifetime with good maintenance.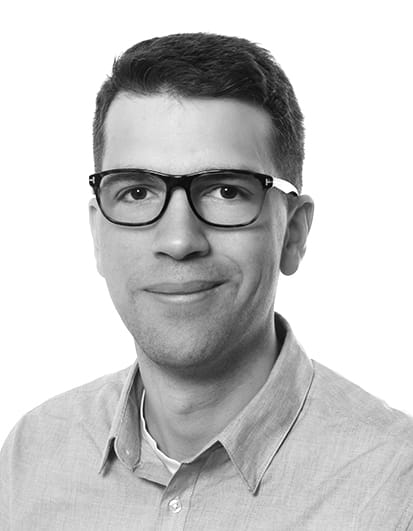 Development of geothermal energy for heating in Iceland
Heimir Hjartarson, a mechanic engineer at EFLA, will present the methods that the government in Iceland has used to promote the extensive changes that have taken place in Iceland regarding geothermal heating and the economic benefits of switching to environmentally friendly energy.
Iceland has developed geothermal energy for direct use over many decades. The development was driven by public authorities' financial support and resulted in geothermal heating in over 85% of houses in the year 2000. This has resulted in very economical heating in areas with geothermal resources and public support for other heating types in areas without geothermal resources.
The government has in recent years set up a program to further expand geothermal heating based on a support scheme from the government, which has resulted in over 90% market share of geothermal energy in 2018. Also, better utilization of electricity for heating has been of interest and received public support. All support schemes applied to district heating in Iceland and its economy are discussed, and its influence on energy consumption
Iceland Geothermal and Grænvangur Green by Iceland are responsible of organizing the event.
Tickets for the conference can be purchased on the WGC website.